"Bringing Your Cargo, Safe & Secure..."
Paramount Logistics Inc. provides supply chain and transportation management services with a focus on customer requirements in order to meet the challenges of today's business demands. Our ability to create problem-solving solutions through a wide range of transportation outlets allows Paramount Logistics to be your global transportation solution. Paramount Logistics also provides a wide range of allied services and warehousing facilities strategically placed throughout the country. This provides efficient operational alignment and standardization of our intermodal services supporting multiple customer channels. The focus of Paramount Logistics is excellence in operations with above standard supply chain performance. Paramount Logistics provides the most efficient cost-effective alternatives that allow our customers to maintain the competitive edge. Our fleet management team is dedicated to proactive shipment monitoring and problem resolution that provides overall peace of mind. Cross-border shipping can be complex and confusing - with taxes, duties, paperwork, customs, and clearance to deal with. If you're inexperienced, this is why choosing the right partner is so important. Paramount Logistics' team of experts can help you with your cross-border shipping. We've simplified the process to ensure your shipments arrive safely and securely on time and always within budget.
Its founder, a lawyer and seasoned customs officer at the Bureau of Customs (BOC) for more than ten (10) years. After resigning from the BOC, bringing with her the expertise, experience and network from BOC, she ventured with a customs brokerage company.
The customs brokerage grew, extending to different ports all over the Philippines, both air and sea. Thus, she formalized the customs brokerage business, and Paramount Logistics Inc. was born.
Due to global trends and varying market demands of clients, she decided to expand the business and to include freight forwarding, thereby providing a complete supply chain management solution, starting from shipping, customs releasing, and up to delivery.
The founder had further partnered with various freight forwarders both local and abroad, customs brokerage firms, shipping lines, airline companies, and other transport enterprises in order to widen its operations and network.
The people behind Paramount Logistics, bringing in their fresh and innovative ideas, along with their linkages, will certainly contribute to the company's success in the changing times.
Paramount Logistics has years of experience building a strong network and gaining unbeatable experience, enabling us to provide you with the simplest and most cost-effective total logistics solutions. Because of this, we've managed to reduce risks, time, and costs for your shipping requirements.
Paramount Logistics has access to a wide fleet of cargo vessels, airline companies and other modes of transportation available to get your shipments where it needs to be – from land, sea, and air. No matter what it takes, we promise you we get things moving.
From its humble beginnings, Paramount Logistics continuously aims to sustain its success by maintaining the company's established business of delivering cargoes at reasonable prices, fast and secure.
At present, Paramount Logistics is in the process of partnering with other logistics company, in order to cater door to door services for parcels and perform other allied services.
Paramount Logistics also acts fulfillment center that provides receiving, consolidation, and packing services with complete customer support to help online shoppers from the Philippines get their goods from merchants abroad by way of a third-party courier service.
Paramount Logistics also has various trading companies. Customers simply need to specify their business requirements and Paramount Logistics will provide quality products at your doorstep at reasonable prices.
Furthermore, its founder is very hands-on in the operations of Paramount Logistics, she is very accommodating and will gladly assist you in all your needs, including free legal advice for valued clients.
Our mission statement is simplicity itself. To constantly exceed customer expectations by providing superior freight forwarding and global transportation solutions including air, ocean, customs brokerage, and logistics services.
To be the leader, the strongest and most trusted company both nationally and internationally in the field of shipping, logistics and other solutions.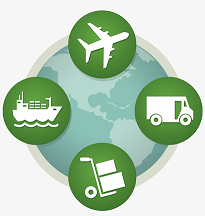 Professional Quality Guarantee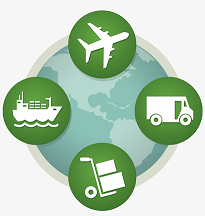 Easy and Affordable Payments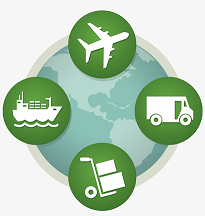 Best Product Guarantee
Our fleet management team is dedicated to proactive shipment monitoring and problem resolution that provides overall peace of mind.